Where to Find the Best Pizza In Frisco, TX
Posted by Tonya Peek on Sunday, April 16, 2023 at 5:57:04 PM
By Tonya Peek / April 16, 2023
Comment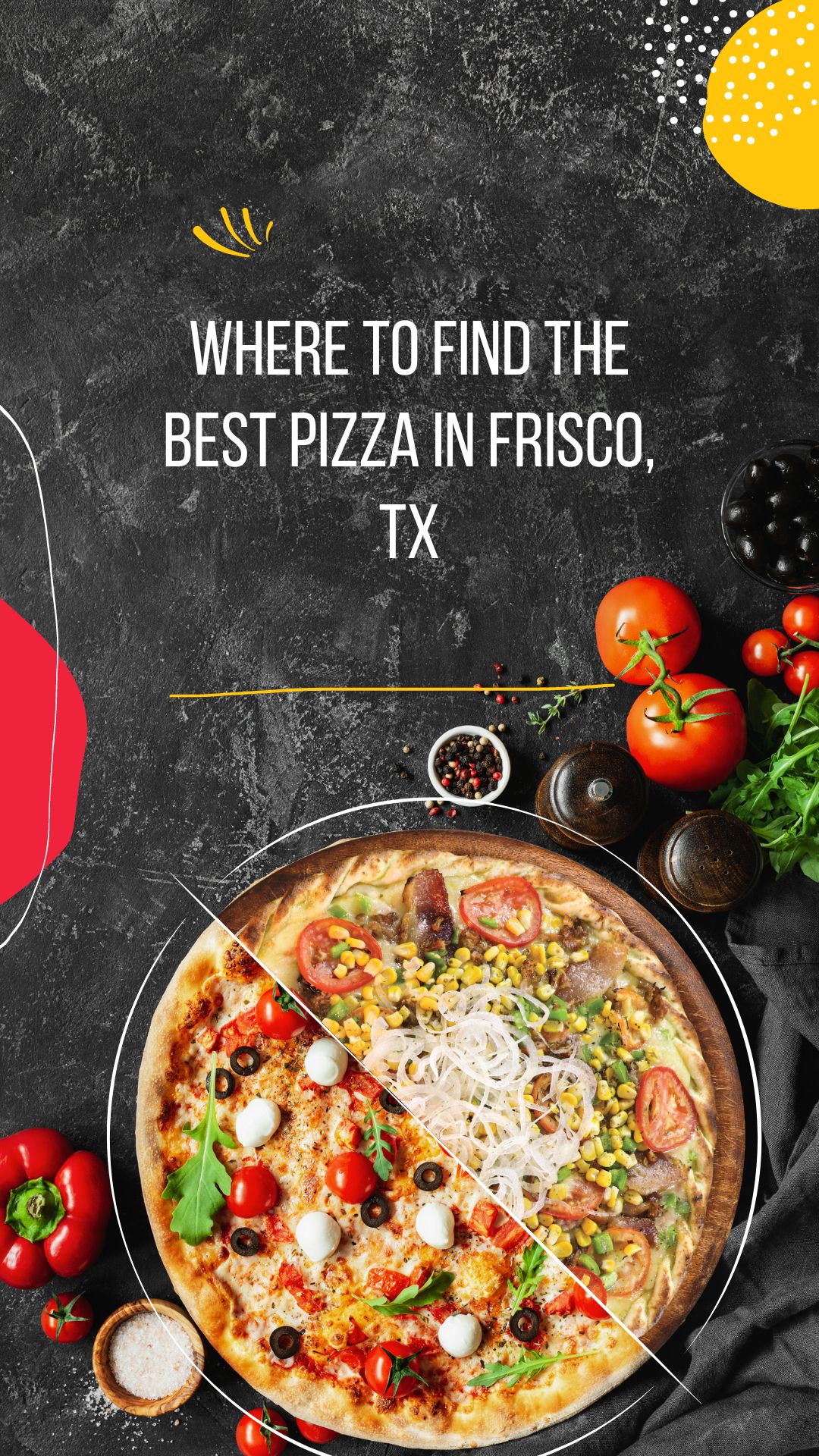 While Frisco has experienced so much rapid growth in its population and development, so has the culinary scene, specifically the pizzerias. Pizza is one of the most popular foods out there. There is such variety and so many styles that entice people. Whatever your favorite pizza is, there is a spot in Frisco that will meet your pizza-craving standards. Let's take a look at some of the best pizzeria spots in Frisco, TX.
Best Pizza In Frisco, TX
Cane Rosso is famous for its football helmet-shared pizza oven. This pizza place is located at the Cowboys headquarters complex, The Star in Frisco. The pizza is impeccable and a fan favorite is a sausage and mushroom. The menu also offers wings, meatballs, calzones, and sandwiches.
eight|11 place is a wine bar in the historic part of Frisco. It is an old historic home that has been renovated and turned into a business. They serve wine, locally brewed beers, and a full menu that of course has artisan-style pizza. There are a lot of rumors saying that this is the best pizza in Frisco.
Rotolo's Craft & Crust is known for its award-winning pizza. The menu here is diverse and you can select from deep-dish pizzas, pasta, sandwiches, wraps, wings, and incredible salads. This restaurant is located near the Toyota Stadium, so be sure to check it out when you go to a game.
Durkin's Pizza is a mini-chain that opened in 2008. You can expect a great meal at any of the Durkin locations. The menu has an array of pizzas as well as meatball subs and calzones. You can even get traditional Italian lasagna and spaghetti dishes.
Joe's Pizza is another chain that can be found in the DFW area. Joe's is known for its variety of pizzas. You can get New York Style, Chicago Deep Dish, and flatbread. Their menu also gives you options for paninis, pasta, sandwiches, and calzones. There is something for everyone at Joe's Pizza.
Luigis Pizza is one of the oldest pizza spots in Frisco. Luigi's serves New York Style pizza and is known for being the best in Frisco. You can purchase a full pizza or buy your pizza by the slice. Not only can you get delicious pizza but you can also enjoy a great and tasty fried appetizer or incredible pasta dishes.
In Conclusion
The culinary scene in Frisco is constantly growing and changing due to the increase in the area's popularity. If pizza is your family's favorite, you will surely find something you love. Frisco has it all and is continuing to impress the nation.
If you are considering relocating to Frisco, contact us. We would be more than happy to assist you with any questions you have regarding buying, selling, or investing in the Frisco, TX real estate market. When you are ready, we are here to make your transaction process as smooth as possible.