What you Need to Know Before Moving to Frisco, Texas
Posted by Tonya Peek on Thursday, September 2, 2021 at 3:34 PM
By Tonya Peek / September 2, 2021
Comment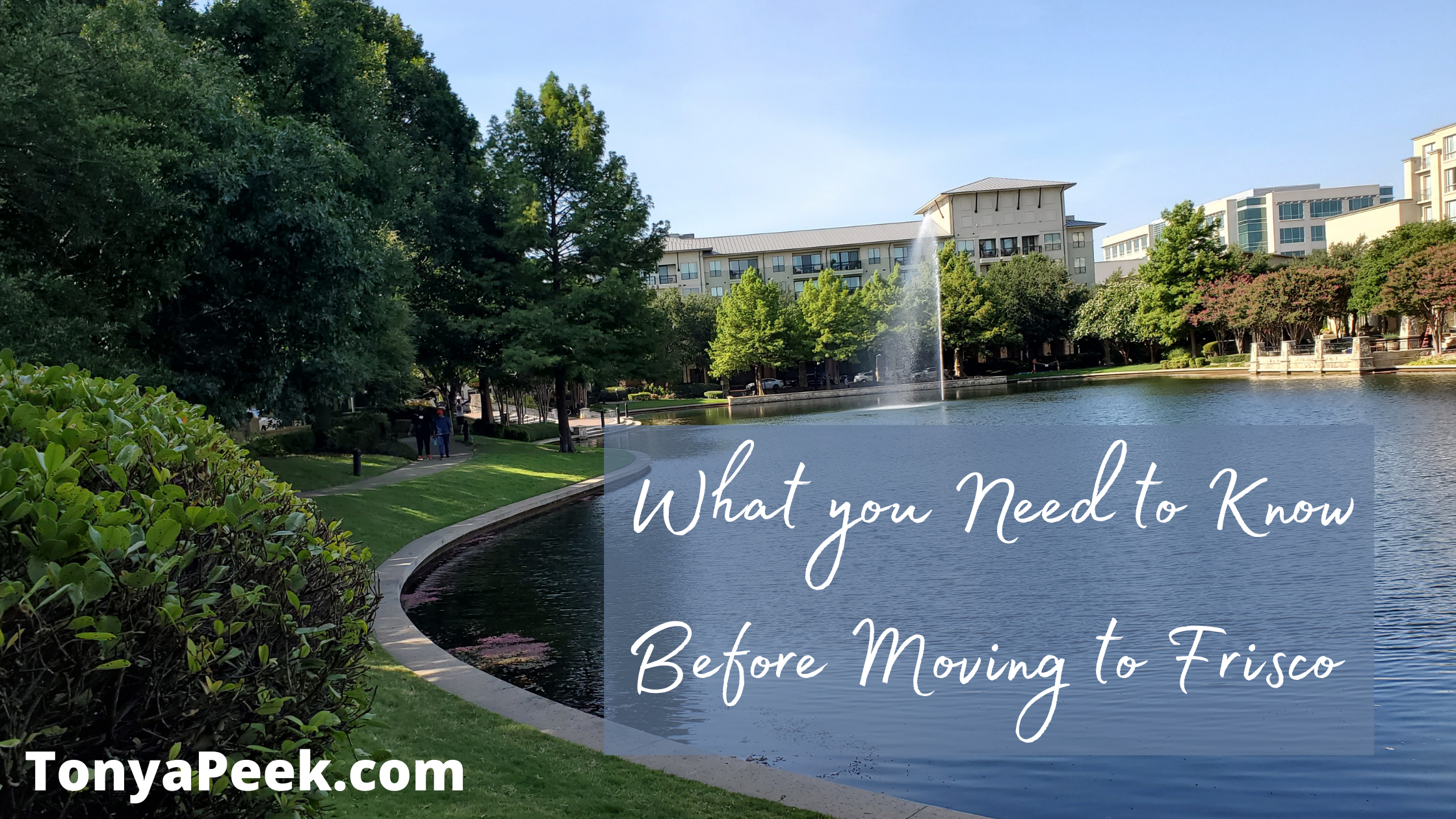 If you're thinking of moving to Frisco, Texas, you've made a great decision! The area is arguably one of the most popular, and most sought-after, suburbs of the greater Dallas Fort Worth area. While the list of reasons to call Frisco home is lengthily, here are a few key things you should know before moving to the area.
Family Friendly
In addition to the extremely highly rated schools, Frisco is also one of the safest cities in the state, with low crime rates, great school, as well as multiple annual events, to say Frisco is a family friendly city would be a great understatement.
Related: Hidden Gems in Frisco, Texas
Outdoor Recreation
With a multitude of parks and sports fields, outdoor recreation is a key part of Frisco, however the fun doesn't stop there. Within a few minutes you can reach the shores of Lake Lewisville, and whether you're hoping to enjoy a swim, catch a fish, soak up some sunshine, or enjoy a large range of different boating and water sports activities, the lake is a hot spot for locals and tourists to escape the Texas heat and enjoy the beauty of the area.
Sports, Sports, and More Sports
Frisco loves, and we mean LOVES its sports teams. Get ready to immerse yourself in the local sports teams, brush up on your sporting terminology, and enjoy a large range of different teams and events where you can cheer on your favorites and maybe even become a superfan.
Related: An Experience Unlike any Other the Choctaw Lazy River in Frisco, Texas
Downtown Frisco
Lining the streets of downtown you can find small locally owned stores, from small clothing boutiques, restaurants, small coffee shops and cafes, Downtown Frisco is easily one of the best parts of town. Additionally, for other shopping or dining needs, you can also find one of the largest shopping malls within the state within the city, ensuring you are in no short supply of shopping, dining, or entertainment options.
There really isn't much you can say about Frisco that won't make you fall even further in love with the area. Whether you're relocating from out of state, moving across the country, or moving from just a few moments away, you couldn't have picked a better place to call home.
If you're currently searching for a new home, whether within Frisco or the surrounding Texas neighborhoods, are ready to sell your home and need a qualified, local seller's agent, or if you have any questions regarding Texas Real Estate, please feel free to contact our office at any time.