What Features to Look for in a Luxury Kitchen
Posted by Tonya Peek on Tuesday, April 26, 2022 at 8:11 AM
By Tonya Peek / April 26, 2022
Comment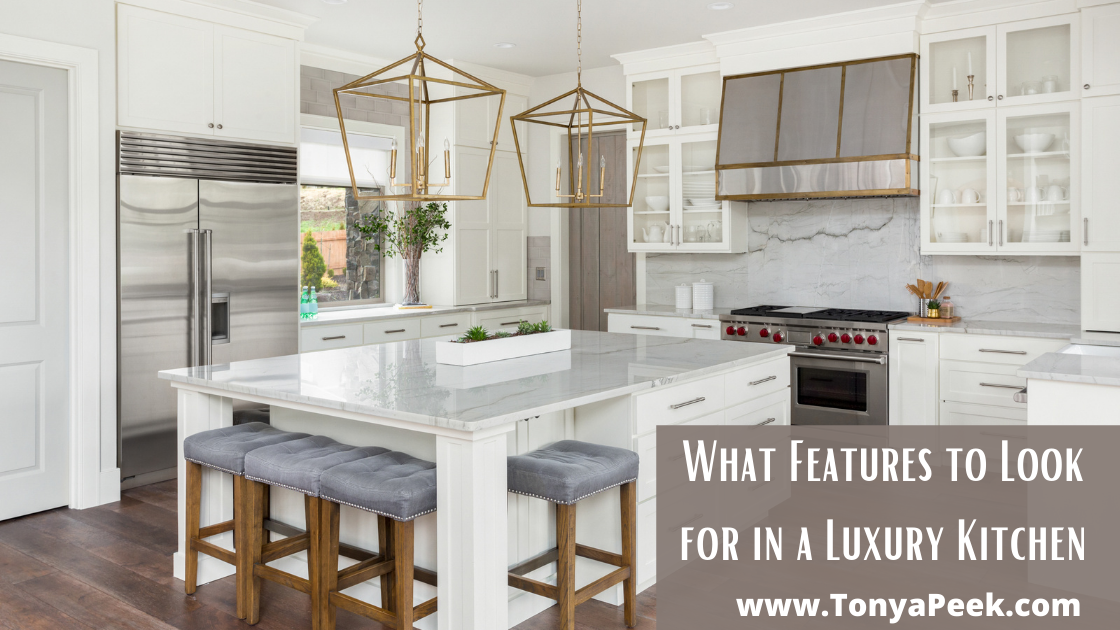 Many people agree, the kitchen is the heart of a home, and thus, often a focal point where guests will mingle, holiday meals will be prepped, and memories are made. Kitchens have always been a hot spot for buyers to pay extra attention to, and with so many people finding a new love of cooking over the past few years, now more than ever, a luxury kitchen is on the top of many buyers' wish lists. In addition to some of the more common features such as name-brand matching appliances, quartz countertops, etc., what other features help make up a luxury kitchen?
Related: Tips to Sell a Luxury Home
Open Layout
Layout is key! Not only should your kitchen have ample space to move around, but open concepts that provide plenty of space for yourself, as well as guests while preparing meals is vital in the overall enjoyment of a luxury kitchen. Likewise, having the kitchen open to a living space not only allows the kitchen to feel bigger and brighter, but creates ample space for entertaining.
Trash & Recycling
Nobody wants to see a trash can or recycling bin shoved into the corner of a kitchen. Instead having your trash and recycling bins concealed within a pull-out cabinet drawer creates a much more visually appealing way of hiding the trash and allowing your kitchen to always look clean and tidy.
Flooring
When buying a luxury home, flooring plays a huge role, especially in high traffic areas such as the kitchen. While the flooring may look nice and luxurious at first glance, you want to ensure that the flooring is highly durable, waterproof, and able to withstand heavy foot traffic, water/food spills, etc.
Fridge
Not only will the brand and style of fridge be important in any kitchen, but the way the fridge fits into the kitchen is also key. A luxury kitchen should boast a seamlessly placed fridge ensuring that there is no space between the fridge and cabinets and that the face of the cabinets sit perfectly flush with the doors of the fridge.
Oversized Island
An oversized kitchen island creates ample space for food prep, storage, as well as dining and entertainment space and many argue is a staple in a luxury kitchen.
Related: Is the Home Overpriced? Here's How to Tell
If you're currently searching for a new home, are ready to sell your home and need a qualified sellers agent to assist you, or if you have any further questions regarding Texas Real Estate, please feel free to contact our office at any time.