Top 5 Real Estate Myths Debunked
Posted by Tonya Peek on Tuesday, October 18, 2022 at 12:41:33 PM
By Tonya Peek / October 18, 2022
Comment
It can be hard to tell the myths from the truth when it comes to owning, buying, or selling real estate. There can be a lot of bad information floating around, and you will come to find that not even the good advice you receive applies to every location or type of home. You will meet people who have an opinion about real estate when drawing from their connections to their homes or apartments, whether they are qualified or not. Continue to read to find 5 real estate myths debunked.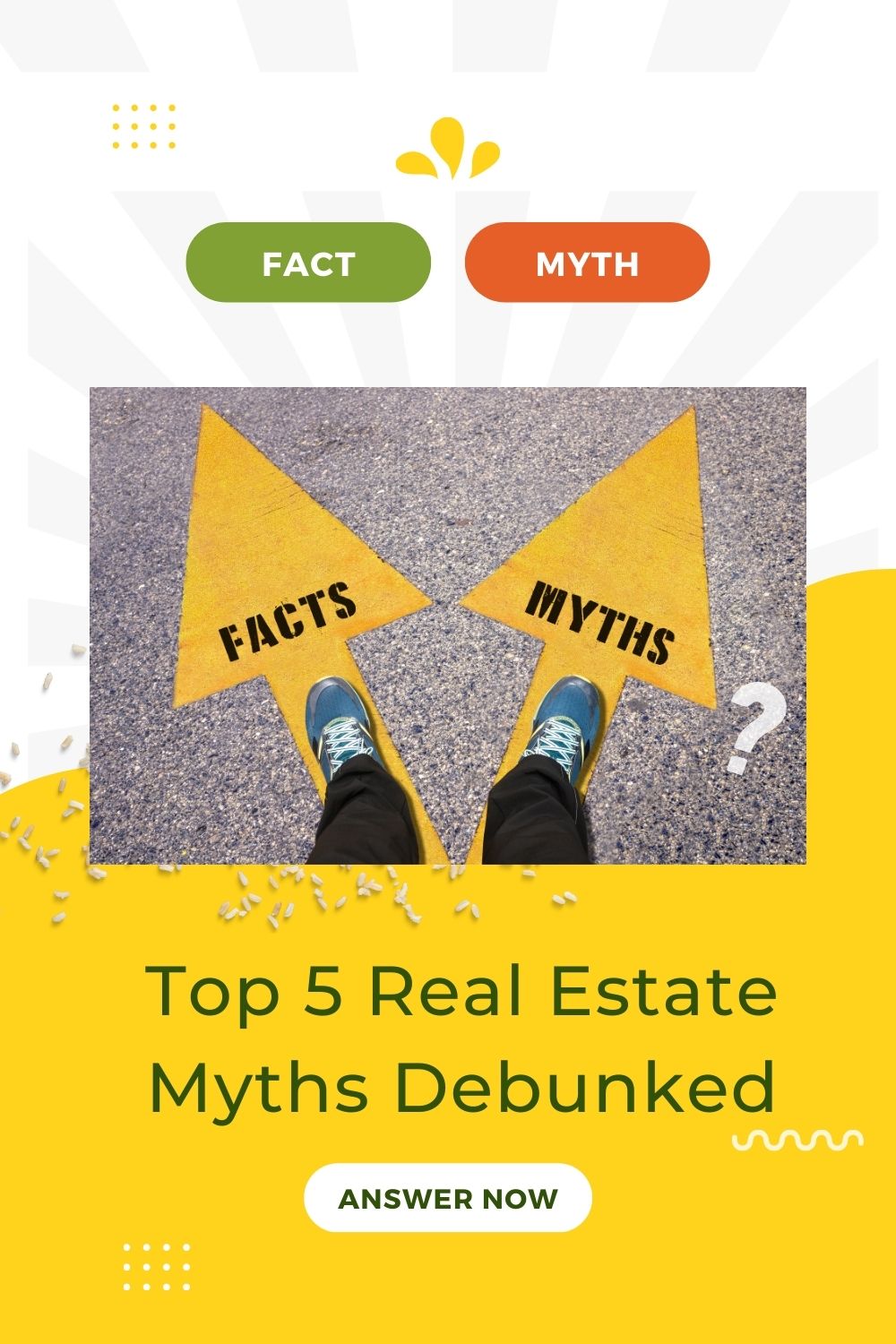 Myth: You Need a Ton of Cash to Buy a Home
While there was once a time you needed to have a 20% down payment to consider buying a home, by today's standards to lock down a good rate, you will be able to do so with as little as 5-10% down. The 20% tradition is a myth you can let go of and you will find a new world of options open to you.
Myth: School District is Irrelevant to Those Without Kids
It is a well-known fact that homes that are in more desirable school districts cost more. This can mean that even if you don't have children, and you decide to sell your home, you will be in a stronger position if you're in a well-ranked school district. Don't fall for the myth that schools, parks, and REC centers only impact those who actively use them.
Myth: Drop Your Insurance After Your Mortgage is Paid
Certain mortgages require amounts of insurance to be carried by homeowners. Mortgage companies require insurance because of the expense of a home, and even more expensive to replace. Many homeowners have managed to pay off their mortgage and owned their home free bilaterally to suffer a tragedy, whether it was by fire or natural disaster. A loss can be compounded when homeowners' insurance is dropped when you aren't required to have it. Insurance payments can feel like money going down the toilet, and that is only when you don't need it. But when you do? Well, it may be too late.
Myth: You Need Perfect Credit to Buy a Home
A high credit score can open many doors and avenues for you, therefore allowing for a more favorable interest rate. This doesn't mean that poor credit is an insurmountable hurdle. There are always options available to buyers of all incomes and credit tiers. It can take time, lots of research, and time to build up the credit and cash reserves you may need. There is always a perfect match for your unique situation.
Related: 10 Things to Do When You Move Into a New House
Myth: Don't Sweat the Home Inspection
It is always smart to have any potential purchase inspected, even if you have DIY experience. A home is a major purchase, and the second pair of eyes is always valuable. You should always inspect the home yourself, fixing what you can as you go along, but make sure you are present for the home inspection properly. At this time you can ask questions and point out any issues you note.
For more information on Frisco real estate and its myths, check out our website.