The Perfect Fall Décor for Your Front Porch
Posted by Tonya Peek on Thursday, September 23, 2021 at 9:09 AM
By Tonya Peek / September 23, 2021
Comment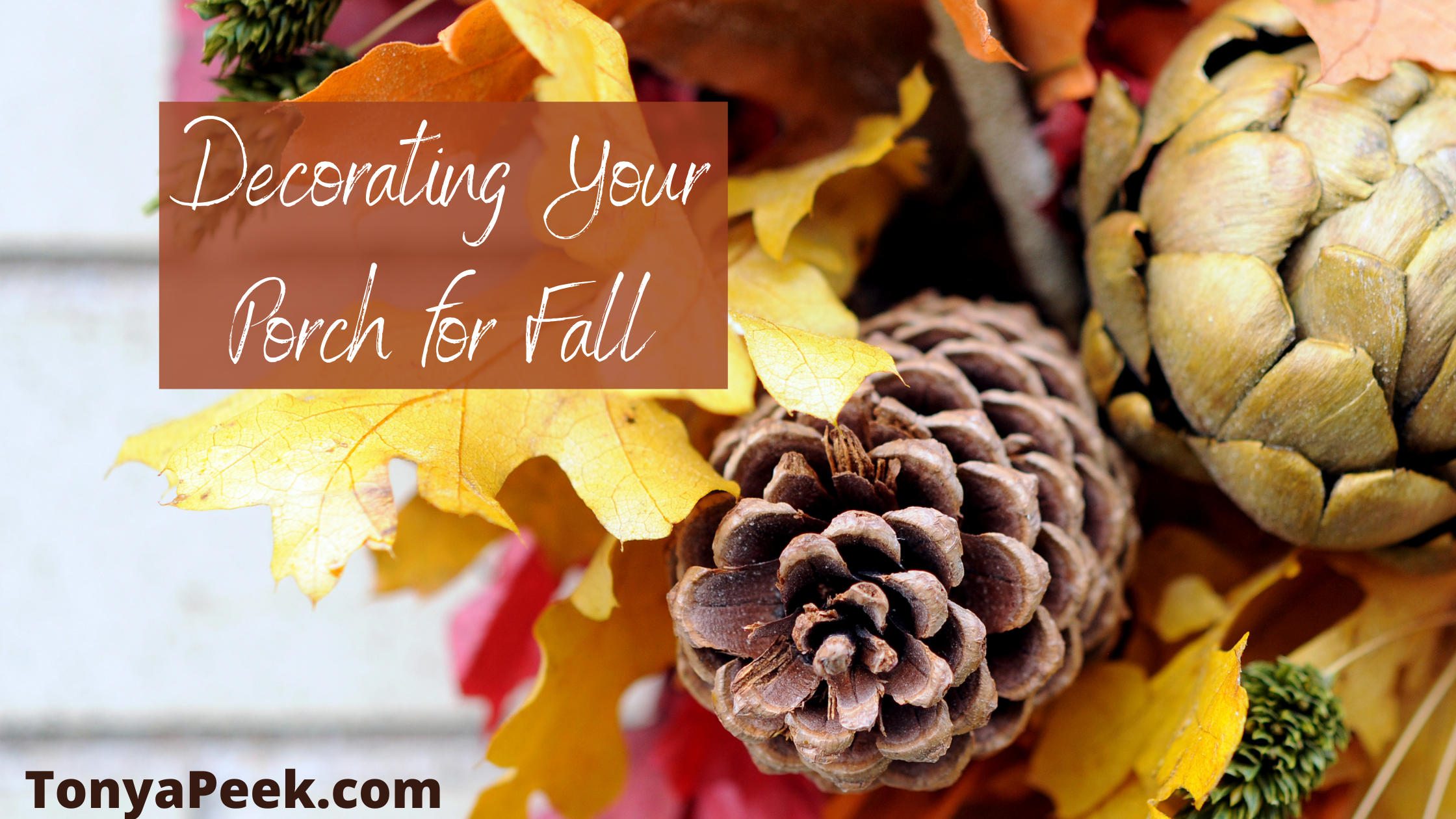 Fall is upon us! While the weather may still be in the mid to high 80s, the trees are slowly starting to change and the mornings and evenings are starting to cool down, a sure sign that Fall is seemingly right around the corner. Among the pumpkin spice lattes and pumpkin patch photos, one thing that many homeowners love to do is decorate their homes, especially their front porches to help create an inviting atmosphere, boost curb appeal, and celebrate the coming season. Fall décor is everywhere, and with so many different styles to choose from it's easy to get overwhelmed, however, these few styles seem to be the most popular this season.
Related: Plants That Thrive in the Bathroom
Whiteout Fall Décor
To achieve this look you'll want to stock up on white pumpkins of all sizes, metal tin planters, white flowers etc. The whiter, the better! Don't forget to add small pops of color, most homeowners who want to try the whiteout fall décor trend tend to use reds or greens, often in small flower arrangements or within a wreath instead of the more traditional fall colors just as shades of orange.
Traditional
A classic that is as timeless as it is beautiful. Traditional fall décor is many homeowners go-to for decorating their porches, from pumpkins to hay bales, oversized wreaths, scarecrows, and even candles, this look is easily what most think of or envision when thinking of the Fall season.
Mixing Patterns
Feeling a little bold? Try mixing patterns on your front porch! To achieve this look you'll want to grab a few pumpkins and then find some striped as well as checkered statement pieces, whether this be a door mat, checkered material in a wreath, faux patterned plastic pumpkins, etc. mixing stripes and checkers (generally black and white) is a huge trend and allows for a hip and fun porch this season.
Once you've decided on a style you want to use, there are a few key pieces that will help elevate your front porch, many of which can be used for more than just the Fall season. Pick a style and then head to the store and see if you can find a few of these Fall décor items:
Related: 2 Easy Ways to Help Create the Perfect Home Office Nook
Large stand-up welcome sign – choose a neutral color and then try tying different ribbons to match the season/décor so you can use the sign all year. Lean the sign in the corner of your front porch and you'll instantly create an inviting atmosphere for guests.
Welcome mat – find the perfect mat to complete your look, whether this be a seasonal piece, or something you can use all year, your mat is a great way to tie your décor together.
Door wreath or sign – don't forget the door! A sign or wreath is the perfect way to tie together any look and create a visual height difference in décor pieces.
Plant Stands – plant stands are a great way to help give the space depth and a variety of décor levels, this is especially helpful is your porch doesn't have multiple steps leading to the doorway. Stands can hold pumpkins, floral arrangements, etc.
Pumpkins! – nearly all front porches decorated for fall will have some sort of pumpkins on them, whether traditional orange, white, a mix of different squash, etc. you'll want to stock up to complete your look.
Hay or Flowers – pending on the style you choose for your porch, you'll want to make sure you have enough hay or floral arrangements to keep the space vibrant and filled, whether this be a simply tied hay bale, or a large extravagant fall themed floral arrangement, make sure to fill in any "dead" space.
Whatever style or fall décor you choose, it's time to enjoy the Fall season and all it has to offer. Happy decorating!
If you're currently searching for a new home, are ready to sell your home and need a qualified seller's agent to represent you, or if you have any questions regarding Texas Real Estate, please feel free to contact our office at any time.