The Complete Guide to First-Time Home Ownership for Veterans 2023
Posted by Tonya Peek on Sunday, March 26, 2023 at 3:47:40 PM
By Tonya Peek / March 26, 2023
Comment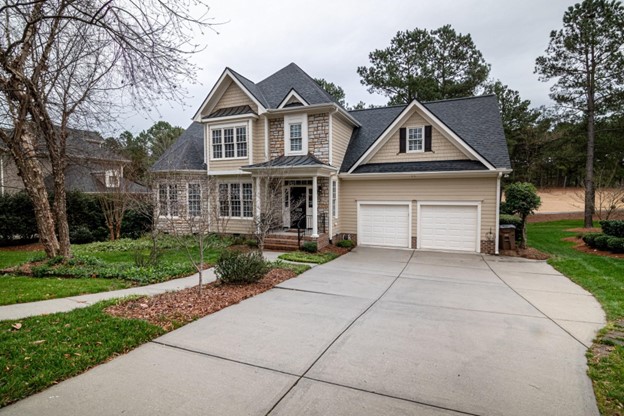 After completing your military service, you're ready to settle down and buy your first home. But if you're a first-time home buyer, the entire process can seem confusing and overwhelming, and you're just not sure where to begin. Thankfully, the supportive team at Tonya Peek Real Estate Group can help guide you! Plus, here's how to enroll in a home warranty plan, get your finances in order, choose the right home loan, and more.
Research Home Warranty Options
Unexpected home repairs can quickly eat into your budget. To protect your savings as a homeowner, you'll want to look into home warranty policies after purchasing your property. While your homeowner's insurance coverage will only pay for structural damage, theft, or injuries incurred on your property, you'll need the additional coverage from a home warranty in case your appliances or home systems break down. With this annual, renewable contract, you can rest assured that you'll have coverage in case of damage to your home's appliances, plumbing, heating, cooling, or electrical systems.
Prepare Your Finances in Advance
You don't want to buy a home if your estimated mortgage payment will stretch your budget. Prior to house hunting, Experian recommends paying down your debts, using your credit card responsibility to boost your score, and automating contributions to an account dedicated to your down payment savings. You can also contact different lenders to get pre-approved for a mortgage. This will speed up your home-buying timeline.
Home Loans for Veterans
Veterans have several options for home loans through the Department of Veteran Affairs. Capital Bank states that when you take out a VA home loan, you can often avoid spending any money on a down payment, and you won't owe any private mortgage insurance, either. Furthermore, buying a house with a VA loan can usually grant you lower interest rates. However, you'll need to ensure that you can qualify for this particular loan with your credit score and debt-to-income ratio. You'll also have to find out if the home you're interested in can be purchased with this particular loan. A real estate agent who has experience working with veterans can help answer questions like these.
Start House Hunting
If you've gotten pre-approved for a mortgage, you're ready to start touring properties! Your real estate agent can help you schedule private showings and clue you in on upcoming open houses. Make sure to outline the features you want in a home, like the number of bedrooms and bathrooms, your ideal square footage, and any special amenities. Keep in mind that certain times of the year, like summer, can be more competitive for home buyers, so be patient if you're house hunting during this period!
Make Your Offer
Finally, you're ready to make an offer on your dream home. How can you ensure that your offer stands out compared to other potential buyers? Mountain America Credit Union recommends crafting your offer around details that are important to the specific seller, proving that you're serious by putting down more earnest money, and keeping your contingencies to a minimum. All of these choices can make your offer more appealing to the seller. But as tempting as it could be, do not waive your inspection - you could end up buying a home with serious maintenance issues if you take this route.
Buying a home is a major financial commitment. For veterans, it can also represent the start of a new chapter in life. With these tips, you'll be able to improve your financial standing, select the best home loan for your needs, and get a home warranty policy for extra coverage.
Looking for a real estate agent to kick off your home search? Turn to Tonya Peek Real Estate Group! Call us today at 972-674-3888 to begin house hunting.
Photo via Pexels