Join The Frisco Athletic Center!
Posted by Tonya Peek on Friday, May 5, 2023 at 10:48:14 PM
By Tonya Peek / May 5, 2023
Comment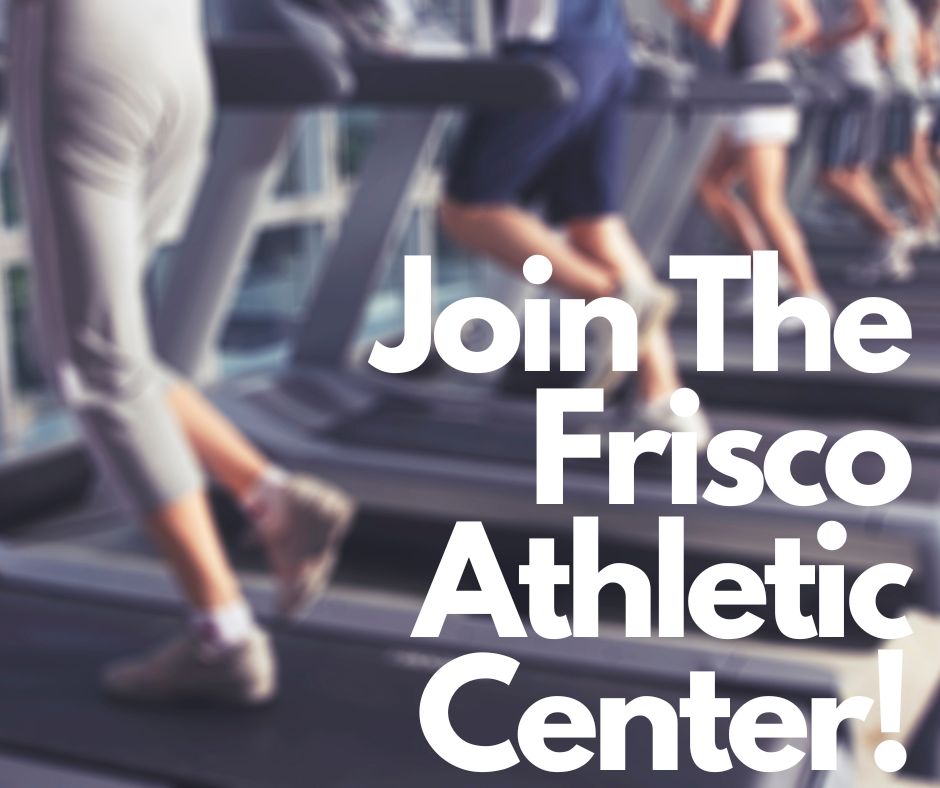 Are you looking for a place in Frisco that has everything you need to meet your athletic goals? The Frisco Athletic Center is not your typical community center. The Frisco Athletic Center offers general fitness facilities and classes, sports leagues, kids' leagues and parties, and aquatics. This facility opened in 2008, but if you are a new resident, you may not be familiar with it yet. So, if you are new to Frisco or considering relocating your family to Frisco, let's dive into some important information regarding the Frisco Athletic Center.
Join The Frisco Athletic Center!
The Frisco Athletic Center is popular because there is something for everyone. There is no initiation fees or contract, which is why so many are happy to be members. You can register for classes but all of this is determined by the Frisco city limits. You need to be a resident of Frisco to be a member and you will have to show proof of residency through a driver's license and a utility bill.
About The Center
Facilities
The Frisco Athletic Center is a 22,00 sq ft fitness center that has everything you could ever want in a gym. It is bigger than most gym facilities and this makes it easy to be able to find the space or equipment you need to work out. This center has studio classes that offer group exercises like spin, pilates, kickboxing, yoga, and more. If you are interested in personal training there are certified personal trainers that you can hire who already work at the center. They can develop a personalized fitness plan for you. If you are interested in the aquatic center, it is indoor and outdoor with many water features. The indoor aquatic center has water pools, a kids' area, lap lanes, and a water slide. The outdoor pool area is open during pool season and this area offers two water slides, a pool, a lazy river, and a kids' play space. There are two full-sized basketball courts as well as volleyball and other activities like racquetball.
The locker rooms for both men and women are spacious with several changing suites to accommodate the size of the facility. There are showers available in this space too. You will need to bring your lock to be able to lock up your stuff.
Childcare
The Frisco Athletic Center offers childcare facilities for moms and dads to be able to get their workouts in. There are different areas depending on your child's age. Generally speaking, your kiddos can be dropped off once a day for up to two hours and parents must be present in the facility. If you have kiddos that are between the ages of 8 and 12, there are a lot of activities for them. There are pool tables, foosball tables, shuffleboard, air hockey, TV, and a lounge. This area is supervised Monday through Saturday.
In Conclusion
Frisco has seen a lot of growth in recent years, however, some gems in the area have been around for some time. If you are looking for a great, family-friendly fitness place, The Frisco Athletic Center is a great place to check out.
For more information on the Frisco areas and to buy, sell, or invest in Frisco real estate, contact us. We would be happy to help you with all of your real estate needs.