Is the Home Overpriced? Here's How to Tell
Posted by Tonya Peek on Friday, August 27, 2021 at 7:11 PM
By Tonya Peek / August 27, 2021
Comment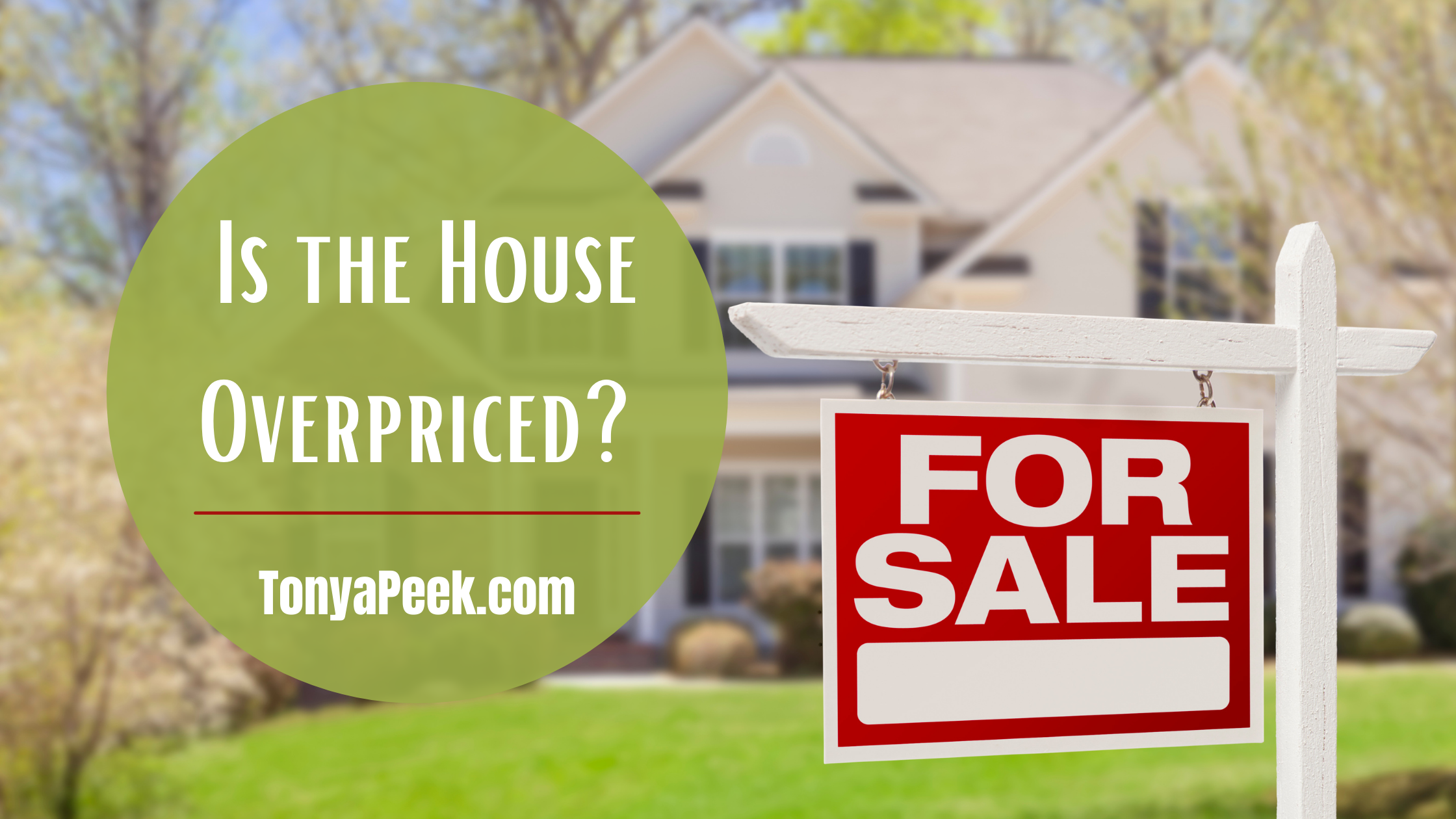 So, you're ready to buy a house, but is the house you're trying to buy overpriced? One of the most common things that is currently being seen in the Real Estate Market, is home's selling far above the asking price. While the sale price may indeed be far above the list price, this doesn't mean that the house, or the listing, was overpriced to begin with. So, how exactly can you tell if the property is being listed for more than it should? While there isn't a simple black and white answer, here are a few signs that might indicate that the house is overpriced.
Related: Mistakes of Selling in a Seller's Market
Comparable Sales
It's always important to look at comparable sales within the neighborhood. Are they priced the same? Lower? Higher? If the house you're interested in is listed above the other comparable properties in the area, chances are, the home is overpriced.
Online Traffic
Many online platforms allow you to see what type of traffic a listing has received, from views, to saves, to favorites, any listing that has low traffic, while not always the case, will generally act as a warning that the home is overpriced.
Time on the Market
Has the listing been on the market for a long time? If so, there might be a reason, and while it could be due to a laundry list of different things, one thing that is often the culprit is the home's list price being too high.
No Offers
Have your agent do a little digging and reach out to the selling agent to see if the property has received any offers. In most cases, especially in today's market, properties with no offers are rare, and are generally due to overpricing or issues within the home that may require maintenance.
Related: Dangers of New Construction Upgrades
Low Ball Offers
If the selling agent mentions that they've only received "low ball offers" chances are, the listing is priced too high and the seller's may have an over inflated idea of their home's value and aren't willing to accept offers of "appropriate" value.
The list of possible red flags that could lead to a house being overpriced could go on and on, however, these 5 things seem to be the most common signs that lead to a house being overpriced. The key thing when purchasing a home is to work closely with your agent, ask questions, and always do your due diligence prior to placing an offer to ensure that you aren't overpaying for a house.
If you're currently searching for a new home, are ready to sell your home and need a qualified seller's agent, or if you have any questions regarding Frisco TX, or Texas Real Estate, please feel free to contact our officeat any time.