Is it Safe to Offer Below Asking Price?
Posted by Tonya Peek on Thursday, September 9, 2021 at 5:10 PM
By Tonya Peek / September 9, 2021
Comment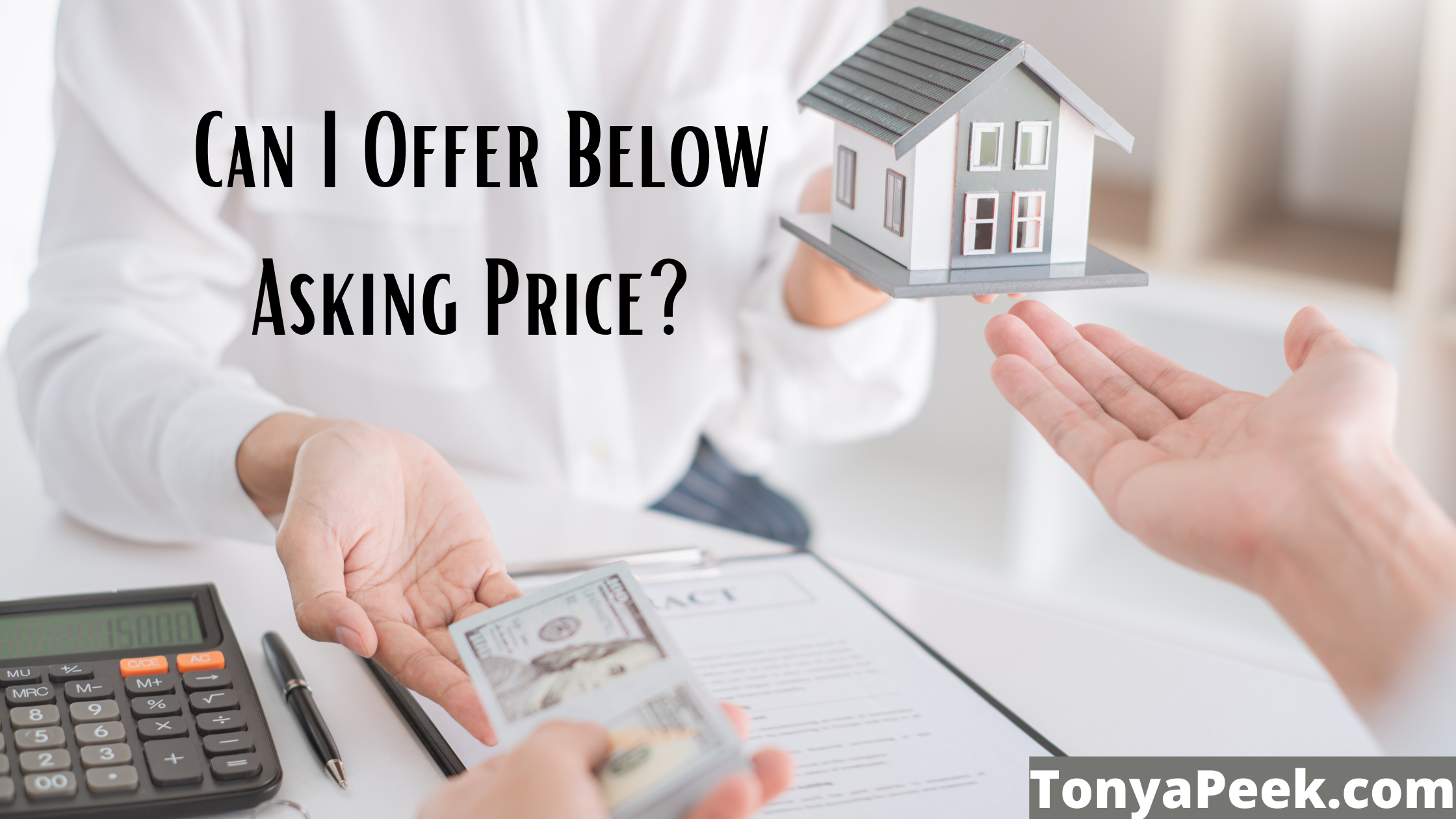 If you're a buyer in this crazy market you may be wondering if offering below asking price is a safe option with the current, and seemingly endless seller's market. While in some cases in real estate past, it was common to offer below the asking, or list price, it isn't something that is commonly seen in today's real estate market, and by doing so you could risk a few different unpleasant outcomes.
Being Rejected
The simplest reason many buyers are choosing not to offer anything below asking price is simply because of the risk of having their offer rejected. While you can indeed try to counter, oftentimes, if you've lowballed the seller, or received immediate rejection vs. a counteroffer, chances are the seller already accepted or began negotiations with an offer that was either closer to, at, or even above the initial list price.
Related: How Can You Win as a Buyer in a Seller's Market?
Not Being Taken Seriously
The danger here is that both the seller as well as the seller's agent may not take your offer seriously as many sellers are expecting full price or even over price offers due to the current market. If you aren't taken seriously due to your initial offer this could make the seller feel as if they can't take your offers seriously and they may choose to ignore any further offers you place, even if they are at full list price.
Competition
It is a VERY competitive market out there which means that many listings are receiving multiple offers and instead of entering a bidding war, many sellers are motivated to sell and will take the highest, or best offer without worrying about negotiating with other offers, so if yours isn't up to par, you might risk losing the home completely with no opportunity to negotiate.
Emotionally Draining
If you've purchased real estate before, you know that it can often be a stressful and emotionally draining experience, multiply this by 10 and that is what many buyers are currently experiencing, which is one reason, now more than ever, it is crucial to work with a knowledgeable agent. By offering too little, you risk the above scenarios, and when you miss out on more than a few opportunities to buy a home you love, you'll find yourself drained, often leading to a less than ideal buying experience.
Related: Is the Home Overpriced? Here's How to Tell
Whether you're a seller or a buyer, your real estate journey should be enjoyable, working with the right agent is the simplest key to success in navigating this crazy market and ensuring that all of your real estate needs are not just met, but fulfilled. It is also important to remember that not all homes are listed appropriately, and you shouldn't feel as if you have to overpay for a house. If you have concerns, discuss them with your agent to ensure that you aren't paying more than you should.
If you're currently searching for a new home, are ready to sell your home and need a qualified seller's agent, or if you have questions regarding Frisco or Texas Real Estate, please feel free to contact our office at any time.