How to Keep Your Brick Home Looking Its Best
Posted by Tonya Peek on Thursday, September 30, 2021 at 8:40 AM
By Tonya Peek / September 30, 2021
Comment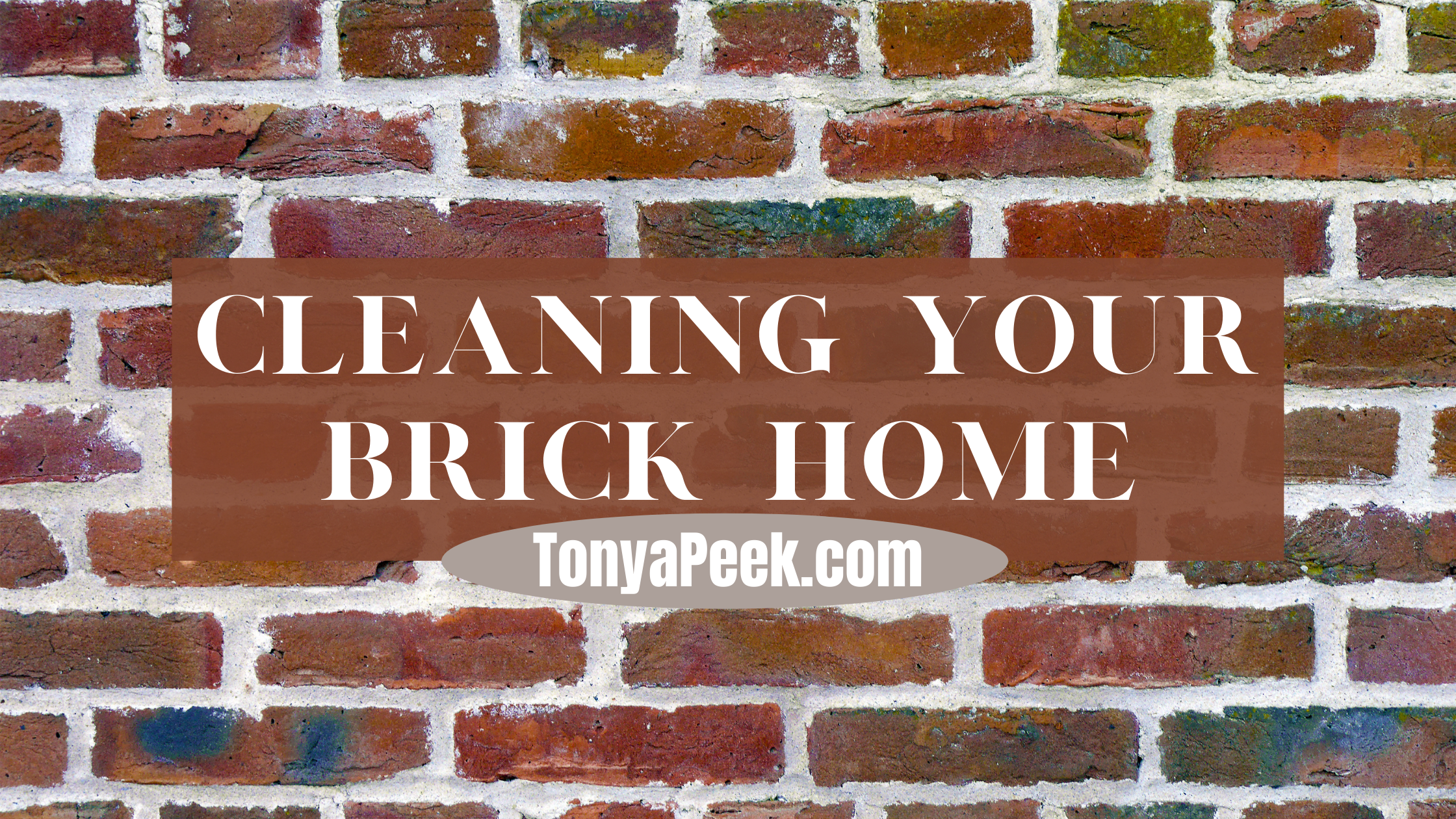 Brick homes are among some of the most luxurious looking on the market, and luckily Texas is home to a plethora of brick exteriors. While the brick is both durable as well as visually appealing, unfortunately if not cared for and maintained, it can start to look far less than ideal and actual diminish your curb appeal rather than boost it. Luckily there are a few ways to keep this from happening, and while some homeowners may choose to hire a cleaning company to give their brick home a good cleaning, many are turning to a more DIY approach.
Related: The Perfect Fall Décor For Your Front Porch
How Do You Clean Your Brick Home?
While the actual process is relatively easy, you do want to ensure to follow the proper steps when it comes time to clean. Try using this guide to help give your brick home a deep cleaning and help boost your curb appeal and return your home to its original beauty.
Weather – Trying to clean brick homes in the summer is never a good idea as the bricks will dry too quickly. Try to find a day where you'll have cloud cover, and the temperature stays below 60
Prep Work – While the cleaning solution is great for bricks, it could damage other parts of your home including glass, wood, and event metal, because of this make sure to cover all surfaces excluding the bricks to avoid any accidental damage or stains
Wet it Down – Brick is highly absorbent and to help avoid your cleaning solution from being absorbed (this can lead to discoloration or staining) make sure to wet down your bricks freeing any large chunks of debris, prior to the actual cleaning process
Choose Your Cleaner – There are three common cleaners used to clean brick homes, soapy water for general cleaning, bleach and water for mold and mildew, and muriatic acid mixtures for the toughest stains and rust – be careful when using this as it can cause damage if not used properly. Most homeowners, especially in dry climates such as Texas can often use a simply soapy water mixture
Pressure Wash and Clean – Once you've found the solution you want to use, you can either apply the solution by hand, with a spray bottle, scrub brush, etc. always ensuring your bricks stay wet, and never dry, or, you can add the mixture to your pressure washer to apply it directly to the exterior of your home easily (make sure your mixture won't cause damage to the pressure washer first). Once your cleaning agent has been applied, use your garden hose, or a clean pressure washer filled with fresh water, to rinse off your brick thoroughly. It is also important that you check your pressure washer settings as setting the pressure too high can cause damage to your brick, it is recommended to have the pressure set at or even below 3,000 PSI, however, for older brick homes, or damaged bricks, be extra cautious.
Related: 2021 Interior Design Trends
If you're currently searching for a new home, are ready to sell your home and need a qualified seller's agent to assist you, or if you have any further questions regarding Texas Real Estate, please feel free to contact our office at any time.