How to Get Comfortable and Feel at Home in a New State
Posted by Tonya Peek on Wednesday, January 25, 2023 at 3:52:41 PM
By Tonya Peek / January 25, 2023
Comment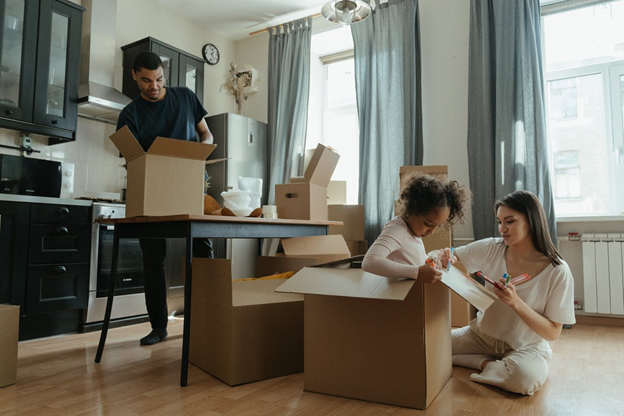 Moving brings with it a whirlwind of emotions — as you settle into a new state, it's normal to feel excited, nervous, and lonely. While it may take a few months to get comfortable, there's no need to sit back and wait. With a proactive approach, you can go from a stranger to a local in no time. Read on for some tips from the Tonya Peek Group.
Unpack Right Away
Don't spend weeks wading through packing boxes after a move — unpack immediately. Set up your furniture, hang art on the walls, and organize your books. Surrounding yourself with familiar items is a surefire way to feel at home, even when everything else is new.
Move Your LLC and Continue Your Studies
Is your company moving with you? If you run an LLC or a corporation, you'll need to change its home state. Depending on state laws, you can usually choose from three primary options:
Dissolve the original LLC and register it as a new entity
Keep the original LLC and register as a foreign entity
Merge the original LLC into a new entity, such as an LLC in Texas
Each option has different costs, tax implications, and requirements, so it's important to weigh your options carefully. To save time, you can hire a formation service to handle the process for you.
If you're pursuing a college-level degree, flexible online coursework is available, so you can keep your career and personal growth goals on track throughout your transition. Whether you're keeping up with IT certifications or pursuing your nursing degree, you don't need to take a huge break for your move if you're in the right program.
Get to Know Your New Neighborhood
Make a habit of walking or biking around your neighborhood, taking a new route every time. Check out interesting parks, coffee shops, and bars, and make a note of the nearest gas stations and grocery stores.
Then, explore your town or city at large. Make a list of important sites, and visit a new one every week. Not sure where to start? Tourism boards and visitor centers are great resources and can help you find places like:
Museums
Shopping malls
Historical sites
Performing arts venues
Seasonal festivals
Exploring builds a sense of familiarity; it also keeps you busy, so there's less time to feel lonely.
Find Ways to Make Friends
WBUR notes that it's notoriously challenging to make friends as an adult, but you can speed up the process by getting involved in your community. To start, look for places and activities that attract people with similar interests.
Join a club or organization
Audition for community theater
Sign up for a fitness, art, or dance class
Find social gatherings with services like Meetup.com or Bumble BFF
Attend networking events
Invite coworkers to have lunch
Once you meet interesting people, be intentional about building relationships. Ask them to join you for coffee or cocktails, and say yes to every invitation that comes your way.
Ease the Transition for Your Children
Moving takes a toll on kids, especially if they're already in school. The American Academy of Child and Adolescent Psychiatry points out it's safe to expect big emotions, particularly from teenagers. Some ways to help kids cope include:
Talking openly about emotions around the move
Getting into a familiar routine quickly
Scheduling fun activities or play dates
Encouraging kids to continue their hobbies
Setting up video calls with friends and family
Setting up kids' bedrooms first
Making the Most of a Move
As you transition to a new neighborhood, give yourself time to settle in. By organizing and moving your LLC, beginning the unpacking process right away, exploring your new town or city, and making new friends, you'll feel at home in no time!
Image via Pexels
The Tonya Peek Group of Coldwell Banker Realty represents the Frisco region's finest properties with exceptional skill using the most innovative technologies currently available. Connect with us today by calling (972) 674-3888!