How to Design a Dream Laundry Room
Posted by Tonya Peek on Monday, July 18, 2022 at 4:01 PM
By Tonya Peek / July 18, 2022
Comment
One of the least glamorous and most used rooms in the home, whether it is a primary residence or a vacation home, is the laundry room. Yet, for some (like myself) it can be a wonderful room to freshen up the dirtiest life throws at us. (Can you tell I love laundry?) To make life easier and more beautiful, consider a laundry room makeover with some of these ideas.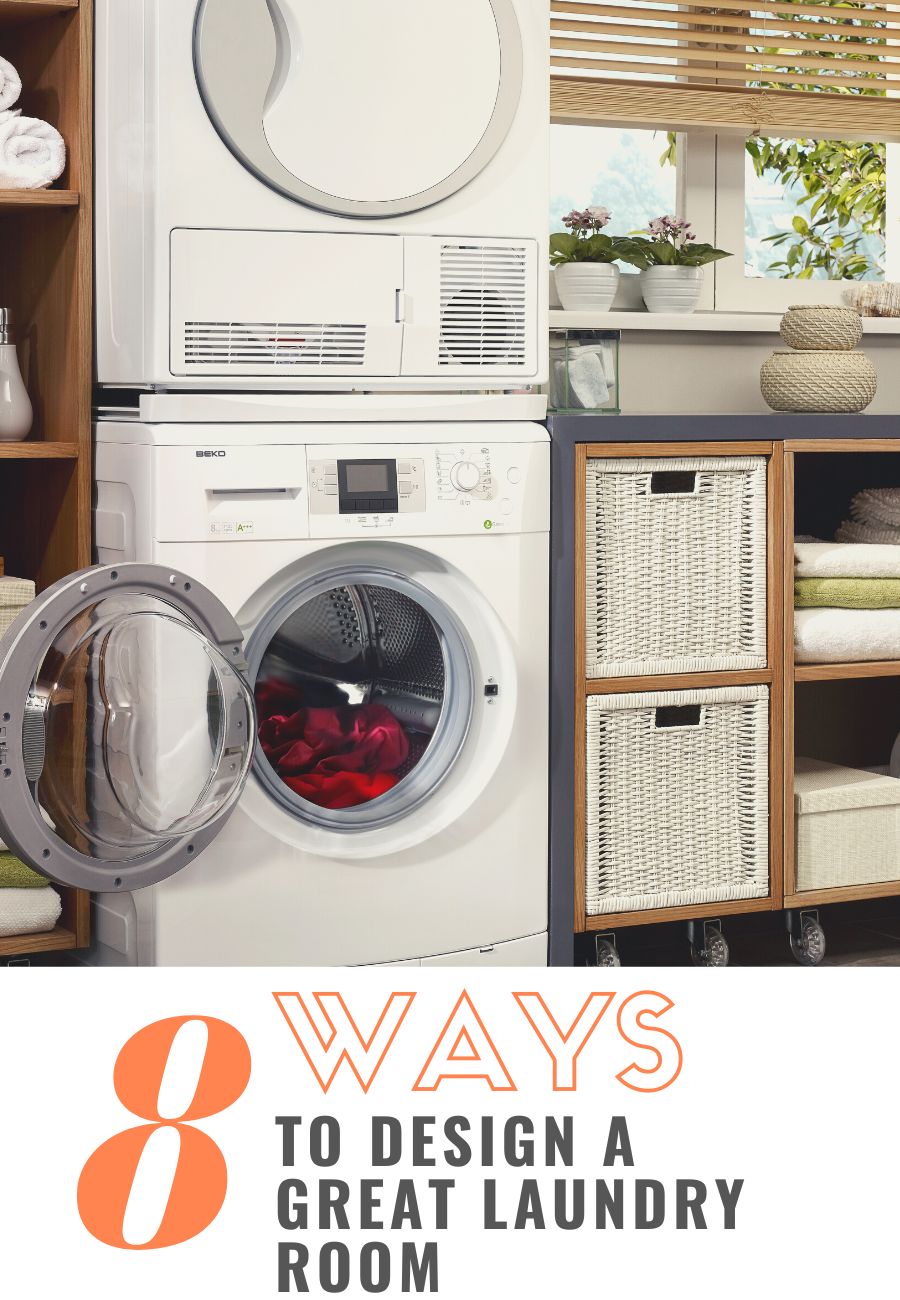 1. Maximize the lighting
If your laundry room is gloomy, it makes the chore that much less appealing. Many laundry rooms could benefit from better lighting. Consider replacing fluorescent lighting with something more appealing to the eye, or even install a solar tube. Solar tubes funnel sunshine from between the roof rafters to infuse abundant natural light into the space. The installation costs less than you think, about 1/3 of the cost of adding a window.
2. Add a sink
A utility sink in the laundry room is a game changer. The sink becomes the perfect place to soak extra dirty laundry, wash your puppy, or water house plants. Depending on the location of your laundry room, this may also be the perfect place to wash hands when you come in from fishing on the lake or playing outside. Get a quote from a contractor to find out if adding a sink to the laundry room makes sense.
3. Install cabinetry with special features
Every laundry room should have some cabinetry, perfect for storing away less than beautiful necessities like detergents and cleaning supplies. Consider adding special features like pull-out shelves that house hampers, or a fold-down ironing board with an electrical outlet in the cabinet. An extendable hanging rack is another great use of space in the cabinets, easily stored when you are done hang drying your laundry.
4. Add detergent dispensers
Add dispensers or jars that fit the design aesthetic or your home to hold laundry detergent, stain removers, and other necessities. This little step will elevate your laundry room by making a major visual impact.
5. Install a heavy duty fan
With Texas humidity and a lake nearby, laundry rooms have a tendency to trap moisture that results in a musty smell or, worse, an inviting environment for mold. Install a heavy duty fan that will keep the space dry and fresh all the time. By adding a sensor or timer to the switch, you can make sure the fan is always on when it is supposed to be.
6. Incorporate a sewing drawer or cabinet
How many of us put off reattaching a button because we don't remember where the needle and thread are or just don't want to go find it? Make little sewing projects simple by having a dedicated drawer or cabinet equipped will all the tools you need for quick fixes like this, in the place you are most likely to remember they need to be done.
7. Give your washer and dryer a boost
Washer and dryer manufacturers sell drawers that fit neatly under your machine to elevate them, while providing functional storage beneath. This can make your machines easier to use, and easier on your back during laundry day. The drawers that serve as a pedestal are the perfect place to store laundry products, lake towels, or miscellaneous items.
8. Designate a folding space
Every laundry room should have a designated folding space at a comfortable height. Washers and dryers are an ideal height for many people, while others may prefer something taller or shorter. Consider installing a butcher board countertop or shelving if you do not yet have an obvious folding space.
To find out more about living in a house you love in Texas, contact us any time. We have the team of professionals you need to find your ideal property.
More Great Advice for Our Fabulous Homeowners
Stuck at Home? Try These Cleaning Tips to Kill Some Time
How to Keep Your Brick Home Looking Its Best