A Homeowner's Guide to Renovations
Posted by Tonya Peek on Wednesday, January 18, 2023 at 2:13:06 PM
By Tonya Peek / January 18, 2023
Comment
Are you considering renovating your home? Maybe you want to add a new room, do some redecorating, or even completely remodel the space. Renovating a house can be both exciting and overwhelming at the same time. It's important to know all of the details before beginning any project. The Tonya Peek Group explores what it takes to make your home renovation dreams come true.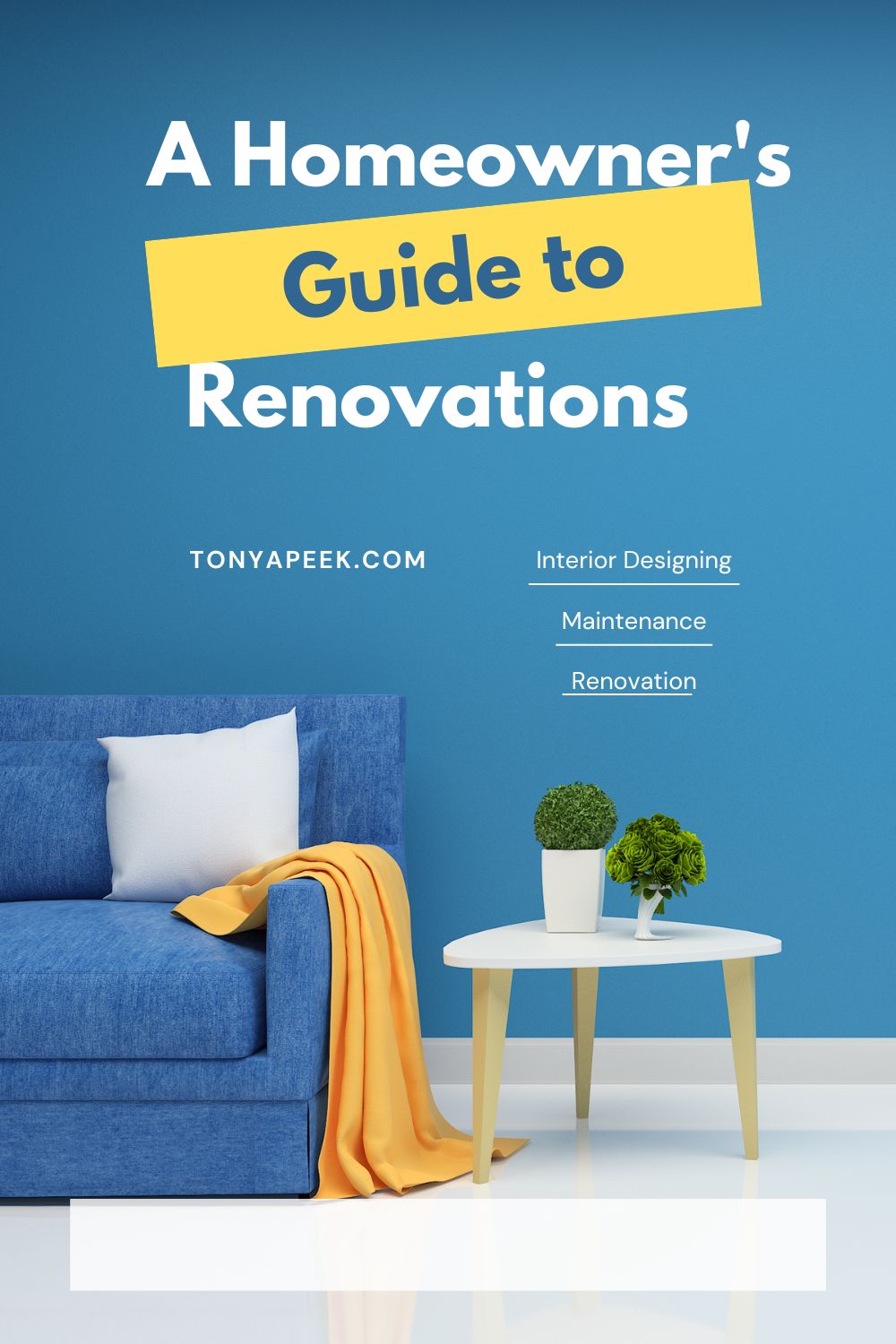 Different Kinds of Home Renovations
Home renovations can range from minor updates like painting a room or changing out light fixtures, all the way up to major projects like installing a new kitchen or adding an extra bedroom. It's helpful to think about what type of project you are wanting to undertake and consider how much effort and money that will require. If you don't have enough time for a major renovation but still want something fresh in your home, consider doing some smaller updates first before tackling bigger projects.
Adding an Office
For those who work remotely, having their own office space is essential for productivity. Adding an office is one of the larger renovations that many people choose to do in their homes because it can really improve your work environment. Make sure you consider things like ventilation, lighting, soundproofing, and more when planning out this renovation so that your office meets all of your needs once it's finished.
Seeking Skilled, Reliable Contractors
It's important to find skilled and reliable contractors when undertaking any kind of home renovation project—no matter how big or small it may be. Finding reliable tradespeople is vital for successful renovation. Be sure to check out reviews online and ask questions before signing any contracts. Also research potential contractors thoroughly before making any commitments so that the job gets done right from start to finish!
Giving Clear Ideas
Before kicking off any home renovation project, The School of Renovating suggests creating a mutual understanding between you and your contractor to make sure everyone is in sync. Outline what it is that you want the end result to look like so there are no surprises later on! If both parties take these steps up front, setting expectations for success will be simple - leaving all involved happy once the job's done.
Create and Adhere to a Schedule and Timeline
The first step in any successful renovation project is creating a detailed schedule and timeline that accounts for every aspect of the job, from obtaining permits to selecting materials. Establishing realistic goals with your contractor will ensure that the project is completed on time and within budget. It is also important to plan for any potential setbacks or delays that could arise during the course of the renovation process.
Spending Plan and Prices
Before beginning any home renovation project, Bankrate notes that it's important to create an accurate budget that reflects how much you can realistically afford to spend. Make sure you factor in extra costs like labor, materials, taxes, permits, etc., so that you don't end up overspending once the project is finished. If possible, try to get multiple estimates from different contractors so that you can compare prices before making your final decision.
Tools and Technology
Get the best bang for your buck. Ask contractors about their high-tech tools, like laser levels and 3D software - Autodesk AutoCAD or SketchUp Pro - to make sure you're getting the most advanced system available when renovating your home. Also inquire about the type of construction and job-specific software they use in streamlining their operation. For example, when contractors are focusing on construction takeoffs, they often utilize software that helps them estimate jobs so they can send bids in an expedited manner. This software allows them to add material and labor costs with their estimates, in addition to other features like accepting online payments.
Home Warranty
Secure your investment with a comprehensive home warranty policy. This ensures that, if any unexpected issues come up—structural damage or otherwise—neither parts nor labor are on you. Look for coverage at least one-year post project completion so you can rest assured all's in good shape down the line.
Home renovations can be a rollercoaster! From tiny touches like painting walls and changing fixtures to bigger projects that add office space or more - it's essential to understand all elements involved. Plus, you need trustworthy contractors who deliver your vision on a budget. With these tips in mind, success is yours for the taking when tackling any renovation project – good luck!
Years of full-time experience give The Tonya Peek Group in Frisco Texas a clear understanding of the mindset of home buyers and sellers and a thorough understanding of the regional marketplace. Reach out today to learn more!
Contact Tonya Peek Today!