2 Pros and Cons When Buying a Home in a Cul-de-sac
Posted by Tonya Peek on Wednesday, April 6, 2022 at 5:36 PM
By Tonya Peek / April 6, 2022
Comment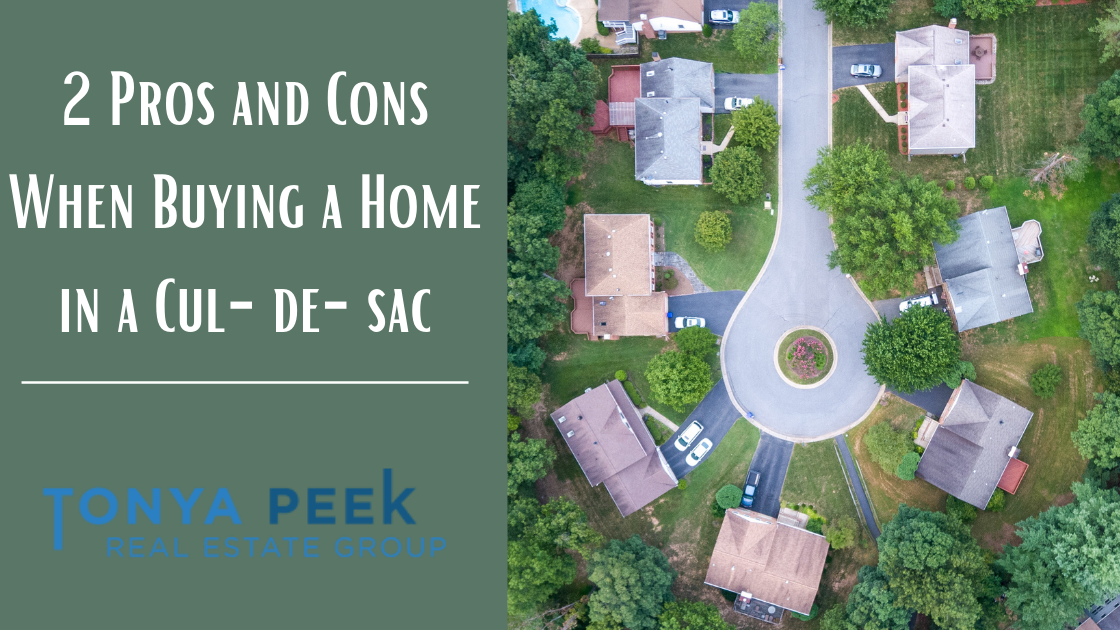 Among the many home features that you're searching for, one thing that many buyers forget is to look at the actual location of a home within their desired neighborhood. You may have found the perfect house, with the ideal number of bedrooms, open concept kitchen, great lot and within your desired school district, however, where in the neighborhood is said "perfect" house? Is it close to the neighborhood entrance where cars might be zipping in and out or racing around corners? Is it on a cul-de-sac? Cul-de-sacs are sought after by many buyers for a plethora of reasons, however, there are also cons.
Related: Should You Wait to Buy a House Until You Have a 20% Down Payment?
Pro: Room to Play Safely
There is generally far less traffic within a cul-de-sac, and with only one way in and out of the neighborhood, it naturally created a safer, generally less traffic area for kids to play which makes homes in a cul-de-sac highly desirable for those with children or those wishing to start a family.
Cons: Noise
Generally, there will be more children living in a cul-de-sac which can often lead to loud summer days of giggling, riding bikes and playing, and while this is great for families, it may not be ideal for someone who is hoping to find a home where they can sit out front and enjoy a quiet morning or afternoon of relaxation.
Pro: Less Traffic
Due to limited access, there is almost always less traffic in a cul-de-sac portion of a neighborhood. Additionally, any vehicles in the area will generally drive slower and be more cautious of children playing making it safer for those of all ages. With only one way in and out of cul-de-sacs it's easy to see why there is less traffic than areas with more access points to get to and from homes or cut through a neighborhood to avoid lights and busy roadways to arrive at their destinations.
Cons: Parking and Emergencies
The drawbacks to a quieter cul-de-sac street are that parking is often much more limited for visitors as well as homeowners who may have vehicles that don't fit within their driveways or garages. Additionally, in emergency situations, only having one way in and out of the neighborhood can cause traffic jams or can take longer to get to and from your destination.
Related: Pros and Cons to an HOA Community
If you're currently searching for a new home, whether on a cul-de-sac or not, are ready to sell your home and need a qualified seller's agent to assist you, or if you have any further questions regarding Texas Real Estate please feel free to contact our office at any time.