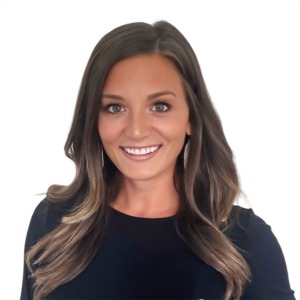 Born and raised in Denison, Texas, Bianca is a native North Texas girl with an abundance of knowledge and expertise within the community. Her passion exudes through her hard work ethic and open communication when aiding her clients as a well trusted real estate advisor.
For the past decade, Bianca has immersed herself in learning the art of successfully growing a start up business, fine tuning her sales skills within the pharmaceutical sales industry, and becoming a third generation business owner. She specializes in utilizing creative tactics to market her client's homes to a broader audience and negotiating to secure them the best possible price as a buyer.
Bianca joined the Tonya Peek Group who was awarded for the second consecutive year, Coldwell Bankers number one large team in the Dallas/Fort Worth region with over $62 million in sales. When you choose to work with her, you are receiving an entire team of dedicated professionals who are recognized with an International President's Elite Award to help get you the house of your dreams at the most valuable price point. We work with a network of specialists ranging from the communities top Mortgage Lenders, Real Estate Inspectors, Insurance Agents, and Home Warranty Specialists.
When not at the negotiating table or hosting your open house, you will find her with her husband, Zac, surfing on Lake Texoma or skiing in the Rockies. Her two pride and joys are her fur babies, Muffin, a Cavapoo, and Roscoe, a blue heeler. She's a proud Texas Longhorn alumni and a member at Prestonwood Baptist Church - North Campus.
Contact her TODAY for an agent who will devote herself to you throughout your entire home buying and selling journey. You will receive not only a local market expert as an agent, but also a long lasting friend you can count on.